Marina Cafe TIKI BAR & OUTDOOR DINING
The Marina Cafe Tiki Bar is currently CLOSED for the 2022 Season. We'll see you all again on the Tiki Deck in 2023. For now, Check out our Dinner & Lunch Menus for indoor dining.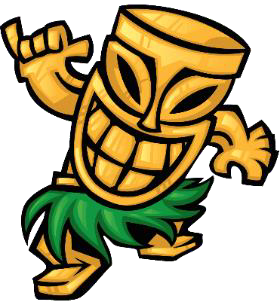 STATEN ISLAND'S BEST TIKI BAR 
&

STATEN ISLAND OUTDOOR DINING!
The best Staten Island Outdoor Dining is at Marina Cafe!
In the past few years, we made improvements and other amenities to our popular Tiki Bar, including our Marina Garden, reservations for bottle service & Tiki Bar VIP! New for 2022, enjoy our heated tents, so guests can enjoy beautiful views of Great Kills Harbor all year long!
Join us by the harbor for lunch or dinner without our delicious raw bar featuring oysters, shrimp cocktail, little-neck clams, and more! – or – enjoy one of our famous burgers, sandwiches, or tacos!
Marina Cafe's Staten Island Tiki Bar has its own entrance to the right of the restaurant. All are located at 154 Mansion Ave. Click here for directions to Marina Cafe.
Check out the Staten Island Advance's feature article about us, here!
Arancini Bianco "Rice Balls"    12
Parmigiano Reggiano Cheese, Drizzled Honey
"Signature" Italian Eggroll    15
Sausage, Broccoli Rabe, Sun-Dried Tomatoes, Risotto, Tomato-Basil Sauce
Crispy Wings    14
Buffalo or Asian Ginger Sauce
Fresh House-made Mozzarella Coins    14
Fried Mozzarella, Tomato-Basil Sauce
Baked Little Neck Clams    14
Oreganato Breadcrumbs
Loaded Fries    8
Bacon Cheese Sauce, Scallions
Ultra-Crispy Potato Crusted Shrimp and Crab Cakes    18
Frizzled Potato, Kim-Chee Aioli
Crispy Fried Chicken Fingers    12
With French Fries   15
Honey Mustard Dipping Sauce
Dragon Shrimp    15
Tempura-Panko Fried Shrimp, Spicy Kim-Chee Aioli, Micro Greens
Crispy Fried Calamari    19
Sriracha Aioli, Tomato-Basil Sauce
House-made Meatballs    14
San Marzano Plum Tomato Sauce, Ricotta Cheese
Mac 'n Cheese Balls    12
Cheddar, Provolone, Parmesan Cheese,
Macaroni, Sriracha Aioli
½ Dozen Blue Point Oysters    16
Dozen Blue Point Oysters    30
1pc Jumbo Shrimp Cocktail    10
3pc Jumbo Shrimp Cocktail      28
Seafood Tower    [Market Price]
½ Lobster, 4 Clams, 4 Oysters, 4 Shrimp Cocktail
Jumbo Lump Crab Meat Cocktail   [Market Price]
½ Dozen Little Neck Clams     11
Dozen Little Neck Clams    20
Select Oysters [Market Price]
Salads
(Enhance your Salad with Chicken add $8.00, Shrimp add $12.00, Sliced Ahi Tuna add $15.00)
Marina Café Classic Caesar Salad    12
Romaine, Garlic Croutons, Parmesan Cheese
Surf and Turf Salad    22
Sliced Filet Mignon, Grilled Shrimp, Red Onions, Grape Tomatoes, Mixed Greens, Balsamic Vinaigrette
Greek Salad    15
Romaine, Mixed Olives, Red Onion, Tomato, Artichoke Hearts, Cucumber, Feta Cheese, Red Wine Vinaigrette
Summer Salad    14
Strawberries, Mango, Toasted Almonds, Mixed Greens, Champagne-Strawberry Vinaigrette
Sesame-Crusted Rare Tuna    26
Soba Noodles, Cucumber, Baby Arugula, Asian Sesame Dressing
Cheese Pizzette    10 
add Meatballs or Pepperoni   +1.00
Fresh Plum Tomato Sauce, Mozzarella
White Clam Pizzette 14
Chopped Clams, Parsley, Roasted Garlic, Chili Oil
Buffalo Chicken Pizzette    12
Chicken, Mozzarella, Zesty Buffalo Sauce
Bianco Pizzette    11
Ricotta, Mozzarella, Fresh Basil
Char-Grilled Black Angus Half-Pound Burger    14
Add Cheese    +1.00
Add Bacon    +2.00
Lettuce, Tomato, Red Onion
Marina Café Signature Burger    16
Provolone, Bacon, Frizzled Onions, Sriracha Aioli, French Fries
Mignon Sandwich    22
Sliced Filet Mignon, Swiss Cheese, Frizzled Onions, Ciabatta Bread
Grilled Chicken Sandwich    14
House-made Roasted Peppers, Fresh Mozzarella, Balsamic Reduction, Ciabatta Bread
Staten Island Roast Pork Sandwich    15
Broccoli Rabe, Provolone Cheese, Roast Pork Au Jus, Toasted Italian Bread
Crispy Fish Tacos    14
Day Boat Fish, Lettuce, Shredded Monterey Jack, Cheddar Cheese, Pico de Gallo, Kim-Chee Aioli, Flour Tortilla
Lamb Gyro    17
Shaved Lamb, Lettuce, Onion, Tomato, Tzatziki Sauce, Pita Bread, French Fries
Chicken Tostada   14
Refried Beans, Shredded Lettuce, Pico de Gallo, Queso Fresco, Cilantro Crème Fraiche, Toasted Corn Tortilla
Seafood al Forno    [Market Price]
Cold Water Canadian Lobster Tail, Shrimp, Diver Sea Scallops, "Day Boat" Fish, Toasted Breadcrumbs, Garlic, Lemon, White Wine
Filet of Sole Rollatini    34
Crabmeat Stuffing, Cognac-Seafood Sauce, Creamy Risotto
Seafood-stuffed Shrimp    34
Lobster Sauce, Creamy Risotto
Seafood Risotto    36
Lobster Meat, Shrimp, Scallops, Clams, Mussels, White Wine, Creamy Risotto
Zuppa di Pesce    42
Shrimp, Calamari, Clams, Mussels, Tomato-Basil Broth over Linguine
Atlantic Salmon    28
Cast Iron-Seared with Teriyaki Glaze over Coconut Rice and Frizzled Rice Noodles
Pan-seared Ahi Tuna Steak    32
Sticky Rice Cake, Baby Bok Choy, Asian Sauce, Wasabi Mayo
Filet Of Barramundi Meuniere 29
Lemon Brown Butter, Creamy Risotto
Chicken Breast alla Nicco    28
Prosciutto di Parma, Ricotta, Fresh Mozzarella, over Spaghetti Filetto di Pomodoro
Braised Beef Short Ribs    32
Whipped Mashed Potato, Baby Carrots, Frizzled Onions, Horseradish, Crème Fraîche
Rack of Lamb    42
Dijon Mustard Oreganata Breadcrumb, Rosemary-infused Jus, Vegetable of the Day, Whipped Mashed Potato
Sautéed Breast of Chicken    27
Choice of Marsala, Francese, Sicilian-Style
Frenched Char-grilled Pork Chop    32
Broccoli Rabe, Garlic, Onion, Hot Cherry Peppers,
Drizzled with Balsamic Glaze, Whipped Mashed Potato
Veal Milanese    28
Thinly-pounded, Herb Breadcrumbs, Arugula, Red Onion, Tomato, Fresh Mozzarella, Shaved Parmesan Cheese
Pasta
(Gluten-Free Pasta Available $2.00 Additional)
Pasta di Vincenzo (Sicilian-style)    22
With Chicken    26
With Shrimp    29
Eggplant, San Marzano Tomato Sauce, over Rigatoni, topped with Ricotta Salata
Fusilli with Sausage and Broccoli Rabe    27
White Wine, Garlic, Grape Tomatoes, EVOO
Cartoccio (Pasta baked in Foil)    32
Shrimp, Scallops, Asparagus, Spaghetti, Blush Sauce
Mezza Rigatoni alla Vodka    22
With Chicken 26
With Shrimp 29
Plum Tomatoes, Vodka, Cream
​
Marina Cafe Steakhouse and Lobster Selections
10oz Filet Mignon    46
16oz Black Angus Dry Aged Ribeye    39
16oz Black Angus Dry Aged NY Strip    52
30oz Black Angus Dry Aged Porterhouse    79
Chateaubriand (For 2)    109
Chateaubriand (For 3)    159
Charbroiled 40oz Dry-Aged Prime Ribeye (For 2)    99
Surf 'n Turf    [Market Price]
Filet Mignon, Lobster Tail
Single or Twin Canadian Lobster Tails    [Market Price]
Whole Live Lobster (1 ¼ lb and Up)    [Market Price]
Choice of Steamed, Baked, Fra Diavolo or Arrigiatta
Mac 'n Cheese    12
Broccoli Rabe   14
Creamed Spinach    10
Creamy Risotto   10
Spinach (Garlic & Oil)   8
Whipped Mashed Potatoes   8
*Maximum of Five (5) Gift Cards per Table/Check. (No Splitting Table/Check) Cannot be used towards Gratuities or Banquet Affairs
*For occasional cakes not supplied by the restaurant, there will be a $2.00 per person plating charge.
Chefs Joe Labriola and Michael Peluso
CONSUMPTION OF UNDERCOOKED MEAT, POULTRY, EGGS OR SEAFOOD MAY INCREASE THE RISK OF FOODBORNE ILLNESSES. PLEASE ALERT YOUR SERVER IF YOU HAVE SPECIAL DIETARY REQUIREMENTS OR IF YOU ARE ALLERGIC TO ANY FOODS.
The Marina Cafe is a harbor-view restaurant specializing in seafood and American cuisine. Featuring beautiful views of Great Kills Harbor, the Marina cafe is the perfect venue for parties of distinction!
Enjoy Marina Cafe's Staten Island catering at our home, or order and pick it up for yours. Luncheons, Bridal & Baby Showers, Birthday Parties, and all other events are welcome!
Looking to book an event? Have a question about our menu or hours? Need catering? Fill out the form below and we'll get back to you as soon as possible.
About the Marina Cafe
The Marina Cafe is a harbor-side restaurant on Staten Island featuring beautiful views of the Great Kills Harbor. We've been proudly serving Staten Island for over 40 years.

CONTACT US
Address: 154 Mansion Avenue Staten Island, New York, 10308  [map]
Phone: (718) 967-3077
Fax: (718) 967-0386
HOURS
Mon-Thu: 12:00 pm - 10:00 pm
Fri-Sat: 12:00 pm - 1:00 am
Sun: 1:00 pm - 9:00 pm